National celebrations will recognise the contribution of Scotland's diverse volunteer community and encourage more people to get involved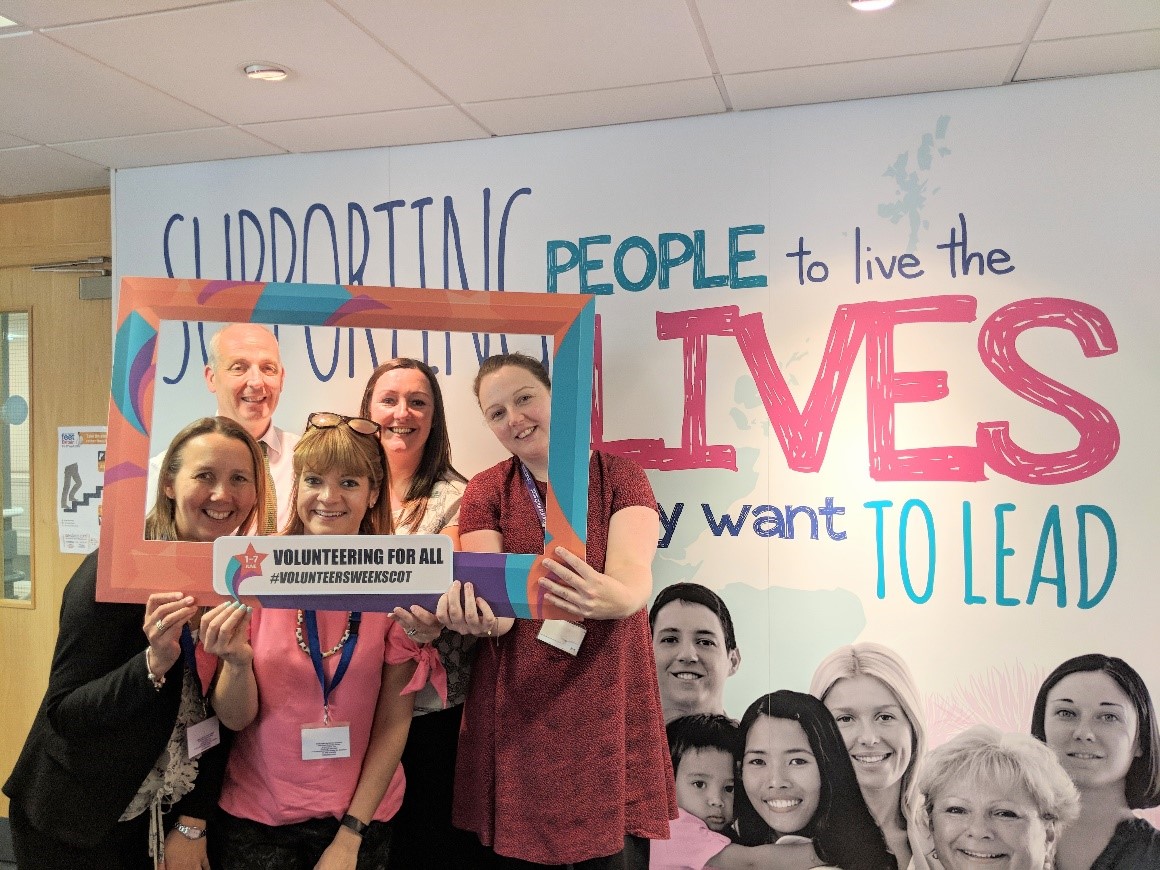 Thousands of charities, voluntary and public sector organisations are gearing up to celebrate the vital contribution made by volunteers across the length and breadth of Scotland. The week, from 1-7 June, will celebrate the hours that thousands of volunteers contribute to Scottish society which is estimated to value £2 billion*.
During the week a huge range of events will take place in communities all over the country, from small awards ceremonies to large celebratory gatherings.
This year the theme for Volunteers' Week is 'volunteering for all', a theme that highlights the diverse range of people that volunteer in Scotland and the varied opportunities available across the country. From community-based to online volunteer opportunities – there are thousands of opportunities that people can get involved with whether on a one-off or regular basis.
Dured Alhalabe, who won Young Scot's Volunteer of the Year Award in 2017 and is a young refugee supporting over 140 people in his local community, advises: "Volunteering brings people together, helps to develop new skills and makes our communities stronger. Volunteering is a very important way to help you make a difference."
Currently 27% of the adult Scottish population volunteer. The Scottish Volunteering Forum is keen to encourage more people in Scotland to volunteer their time and skills and will be highlighting a range of opportunities and case studies throughout the week. People interested in volunteering are encouraged to browse opportunities that fit in with their lifestyle, location, skills and interests by using the Volunteer Scotland website.
If you're already a volunteer, the Scottish Volunteering Forum is keen to hear about your experience to help encourage more people to volunteer. People can do this by using #VolunteersWeekScot on social media or by sharing experiences on Good HQ.
Scottish Government Cabinet Secretary for Communities, Social Security and Equalities, Angela Constance is supporting the campaign and said: "Volunteering is a rewarding experience and I hope that the Volunteers' Week celebrations will inspire more people to join the thousands already donating their time and energy to good causes across the country.
Getting involved in a local project, learning new skills and meeting new people is not just rewarding to us each as individuals, but by coming together we build stronger community links and there are examples in every village, town and city, where volunteers have made a really positive difference for everyone to enjoy. I would encourage everyone to use this week to thank our incredible volunteers and consider what opportunities there are to get involved."
Commenting on the celebrations Chief Executive of Volunteer Scotland, George Thomson, said; "I'm delighted this year to see a National theme for Volunteers' Week as 'Volunteering for all' which works in partnership with the work being led by the Scottish Government in enhancing volunteer participation and inclusion."
Organisations interested in taking part are being encouraged to visit the #VolunteersWeekScot section of the Volunteer Scotland website to access a range of promotional resources, social media toolkits and suggestions for activities.