Digital inclusion being part of 'the everyday' can be a culture shift for any organisation. A wholesale mindset shift is often needed. This takes time and there are some key factors that help with this culture shift.
Management, staff and volunteers all need to view it as an opportunity. It can help you to provide a better service and make things easier longer-term. Don't 'sell it' as 'another thing to add to the to-do list'.
Three key actions
Identify your Digital Motivator
Get buy-in across the organisation
Embed digital inclusion across your service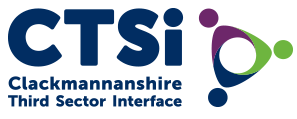 "Our Chief Executive understands the importance of digital. It's just that shift in getting everybody to think about digital as their responsibility."

Louise Orr, Team Leader, Clackmannanshire Third Sector Interface
Get buy-in from senior managers
Leadership and direction must come from the top. This is especially important in organisations with many departments and layers of management.
We use the 'Digital Motivator' model. A Digital Motivator is someone in management who leads on digital inclusion work.
They make sure the senior management team understand and support digital inclusion work. They also motivate and support frontline staff.
You could use the Digital Skills Toolkit to gather data to inform management endorsement. This could be for staff, volunteers and service user digital skill levels.
Get buy-in from staff and volunteers
Concerns about losing the human touch or increasing vulnerability are common. Staff and volunteers may not feel confident in their own digital skills so won't feel confident to assist others.
You will need to help them to understand that digital can be an enabler. It can help to compliment human engagement with other forms of contact. Developing their own digital skills will also help to build their confidence. This can include how to stay safe online to better inform how they support others.
Allow staff and volunteers to shape and inform your digital inclusion activities. They will have a good grasp on user needs and will know how to respond.
Embed in core service delivery
You should weave digital inclusion into existing engagement work. It will have more impact than setting up stand-alone short-term activity. Make it 'everyday' to help it to become the 'norm' for all staff and volunteers as part of the service they provide.
This may involve using new approaches. Some activities may feel very personal. For example, showing a person how to make video calls. Give staff and volunteers permission to do this work. Remember to set clear boundaries and have processes in place to safeguard everyone.
Celebrate and share
Shout about your quick wins. Share the longer-term impact it's having for those you're supporting and for your organisation. This helps to foster acceptance and drive momentum.
Resources
Wonderful animation made by Airdie CAB about how they help their community with innovative, digital tailored advice and support
The culture shift to embed Digital Champions to help support their networks with adult learning opportunities
The impact of embedding digital inclusion across their service to help build confidence and connections
Page last modified on 9th June 2020