Understanding the impact and progress of your digital inclusion support is important. It allows you to build confidence, adapt where needed and help inform further plans.
Three key actions
Engage with your service users, staff and volunteers
Capture Digital Champion interactions
Capture organisational efficiencies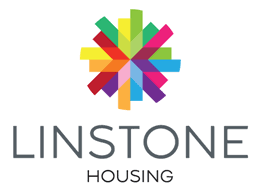 "Feedback from participants suggested that the drop-ins served a wider purpose, beyond improving digital skills, by allowing participants to feel more connected in their communities. Participants were able to find out about and access other services that are available to them, felt a sense of purpose and appreciated 'having somewhere to be'. "

Linstone Housing Association, ConnectUp Project
Confidence levels
For a service user, being able to measure how they are progressing helps to build their confidence. Get them to complete the digital skills checklist at the start and after a period of support. You could also do this with your staff and volunteers to see the impact of any training.
Digital Champion interactions
Capture the type and frequency of support Digital Champions give and who to. This helps to show you and them the value and additionality they bring to the service. You can build this into existing reporting or capture on its own.
Activities
Find out what others think of your digital inclusion activities with your service. Speak to your service users, staff, volunteers and networks. Asking about the frequency, delivery approach and value will allow you to flex and adapt. This could be part of regular interactions or embedded within a more in-depth review.
Personal impact
You should capture the personal impact of your digital inclusion activities. This is a key indicator of success. Follow up with service users you support to find out what difference it's made to their lives. Ask your staff and volunteers what difference it's made to their work and confidence. These also make great case studies.
Organisational efficiencies
You are likely to benefit from indirect impact of your digital inclusion work. Your website, social media or online service interactions may increase. Less time dealing with general query calls, paperwork or logging information may occur. You should capture these resulting organisational efficiencies. They are also an important success indicator.
Resources
How SCVO captured Digital Champion interactions across a range of digital inclusion projects we supported
by Claire Sharp, SCVO
How to measure the impact of a digital champion project
by One Digital
Page last modified on 9th June 2020