Street Soccer Scotland tell us how their transition from pen & paper to mobile form technology and cloud storage has saved them time and money.
Important: Opinions expressed by Digital Pioneer interviewees are their own and don't represent those of the Scottish Council for Voluntary Organisations.
Scott Hollinshead, Operations and Governance Manager at Street Soccer Scotland tells us more…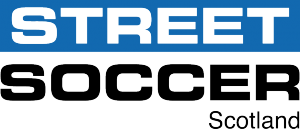 Tell us about Street Soccer Scotland!
Scott: Street Soccer Scotland is a non-profit organisation that changes the lives of young people and adults from a range of socially disadvantaged backgrounds. We deliver our services in Aberdeen, Dundee, Edinburgh and Glasgow.
We aim to provide hope and inspiration to our players. Often our players will be experiencing homelessness, involved with addiction services, need support for their mental health, have been involved in the justice system, are new to the country or maybe just feeling isolated.
Our inclusive programmes and sessions bring players together, without labels or stigma and offer a chance to grow, meet new people and access support and mentorship when needed.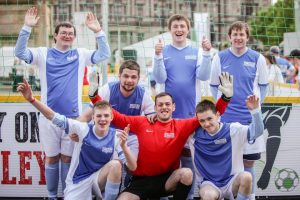 How have you been using digital?
Scott: Since 2009, where Street Soccer Scotland was first founded, the processes in place were very dated, especially around collecting and storing information. However, progressively, we have transitioned from pen and paper, isolated email accounts and paper records to where we are today; with a CRM system in place, mobile form technology (Prontoforms) and online cloud storage. We also have a collaborative and secure email service which is now backed up and can be used on numerous formats.
In 2017 alone, we have transitioned all disclaimers, sessional registers, cancellation forms, incident reports to digital formats with all disclaimer records automatically syncing with our CRM system (Salesforce) to give coaches more time for building relationships and face to face interactions with the players.
Tell us about a recent digital change you've made.
Scott: In 2017, we decided to improve productivity and free up time in the team's very busy diaries, so we have moved to several digital systems that automate certain pieces of work to reduce work pressures and to also maximise time available to work with players.
 We have transitioned all disclaimers, sessional registers, cancellation forms, incident reports to digital formats via Prontoforms with all the disclaimer records automatically syncing with our CRM system (Salesforce) to give coaches more time for building relationships and face to face interactions with the players.
In addition we have also implemented a Street Soccer Scotland 'Census' which is completed by all our 16+ players at all our sessions, over a 3-week window. We can then use this snapshot of data to see what improvements have been made or need addressing. The first census was circulated in paper format but using Survey Monkey, we transitioned to a digital service, providing a platform for an interactive and efficient service for both the end user and the organisation.
What motivated you?
Scott: With the increasing demand for reporting and growing the presence of Street Soccer Scotland through our networks, it was essential that we moved with the digital age, to cope with the demands of the organisation but also to ensure that we keep pushing the standards of our services to all players, supporters and partners.
Requests to complete and submit a report, which would take a few weeks (collating all players stories, statistics from the sessions and approval from all Street Soccer Scotland sites) would be stressful and very time consuming. The plan was to eradicate stress from the process, increase time spent with the players to work to their needs and collectively increase productivity across the whole Street Soccer Scotland team.
We felt we were at our limits responding to requests on the old system, so motivation to change and improve was not only significant but vital.
How did you go about it?
Scott: Firstly, we needed to address what the main issues were for the whole organisation to see if there were any common themes across all the regions. This was completed using the 'Measuring Up' tool that was part of the Fit for Impact Programme delivered by Sported. The results from this report outlined the 'headline' tasks that needed addressing in the first instance but also gained endorsement from the team.
Liaising with different organisations and companies such as Apple, Salesforce, Microsoft to other like-minded organisations that deliver similar work to Street Soccer Scotland, gave a good understanding of what can be achieved in an ideal world to demands and learning curves that other sectors have experienced.  This added knowledge and direction was then applied and tailored to the organisation's structure and working environment.
 Accessing workshops and attending networking events related to technology, data collection and good practice as well as impact and evaluation, delivered key knowledge to tailor and adapt the organisation accordingly.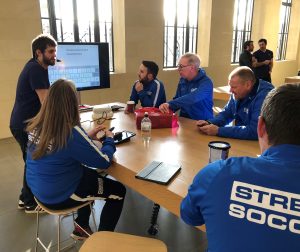 Who was involved?
Scott: The digital project was managed and implemented by the Operations and Governance Manager, but the actual development of the digital change was by the full Street Soccer Scotland team. The team provided constant feedback (positive and negative) to ensure that any development suited the needs of the players and staff using the technology.
What's been the impact?
Scott: With regards to a digital change within the organisation, we have seen a significant change not only with time, but also the attitude when completing 'paper work'. For example, we have estimated that to complete a sessional register on paper would have taken a coach 43 hours of their time per year. Currently, we have been able to save 30 hours of admin time (per coach per year) on just one document utilising the Prontoforms system.  We have already received excellent feedback from the whole of the coaching team, as the new system has completely eradicated any technical support that was needed with excel spreadsheets, whilst providing an increased output of data, required for review, reports and internal use.
We have since moved away from paper and pen for the following reports: incident reports, cancellation forms, disclaimers, absence leave requests, event tracker and training logs for staff and volunteers. We have also added additional tracking information on volunteer names, hours and coach feedback for every session that is delivered.
Utilising Salesforce, we have been able to automate the information from online disclaimers direct to Salesforce which again removes admin time and effort from the coaches when logging a new Street Soccer Scotland player.
The ability to report in real time, create dashboards and receive in depth analysis on each piece of data that we record now gives us very accurate and timely reports with data that we can pro-actively work with.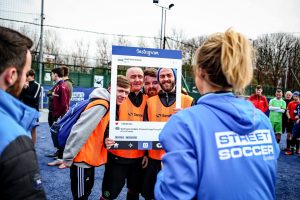 Any challenges?
Scott: It is always difficult to change the 'normal' process of day-to-day working habits, as with implementing any change within an organisation.  We have varying levels of computer literacy within the organisation, so certain changes were resisted. To try and reduce any stress or problems with the digital change we have always tried to explain why the changes are needed but also to give support with training to increase their knowledge and understanding.
Any advice?
Scott: Don't try to change everything, work with the full team when implementing any new changes in systems and use your network for support. There are solutions readily available in different sectors but could potentially be adjusted to cater for your needs. You don't have to work with similar organisations for answers, think outside the box! For example, Prontoforms is designed and used predominately by the construction industry, where there is a need to complete reports on site and minimise time spent on admin duties rather than construction work.  Street Soccer Scotland used this idea and altered to fit our needs.
What's on your digital horizon?
Scott:  With regards to future changes within the organisation, we are aiming to strengthen the understanding of the Street Soccer Scotland team by focusing on training. The reason is to establish a baseline for the team to understand what tools they have at their disposal but to encourage feedback from the team to see what would could we do to improve our services even more. It would be great for the team to add their ideas into the planning process as this would strengthen adoption to the digital change.
In addition to this, we are keen to add further automation to our systems with the idea to save time in the office and to provide more time with the players to build stronger relationships and enhance our 1-2-1 interactions.
What's digitally inspiring you at the moment?
Scott: I really like the approach that Apple, Salesforce and Google have; all their graphics and guides are very clean, self-explanatory and work seamlessly across all devices.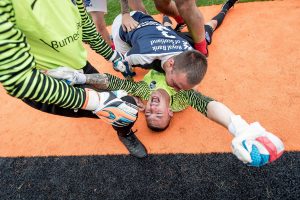 ---
Thanks to Scott from Street Soccer Scotland for sharing how they're using digital in the voluntary sector. We hope that the digital tools mentioned and their approach have inspired your voluntary sector organisation. Don't forget to share it with your networks to keep the inspiration flowing and tell us what you think @digiscot using #digiscotpioneers.
If you'd like to help spread some more digital inspiration across the voluntary sector then get in touch with us @digiscot and digital@scvo.org.uk. We'd love to hear from you and share it with our networks!
Page last modified on 23rd January 2020